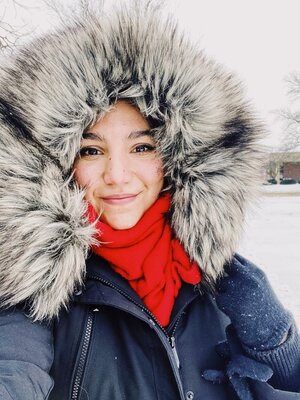 What degree are you working on?
Graduated with MATESL degree in 2020 and currently working on a PhD in Linguistics since August 2020
What are your research interests and/or career goals?
My research interests include Second Language Acquisition, bilingualism, and Natural Language Processing.
What are you working on right now? 
During my MA, I worked with the ESL program both as a record instructor of ESL classes and a research assistant. During my time as an RA, I collaborated with the ITA coordinator, Dr. Franks, on integrating corpus-based approaches for pronunciation teaching and learning in ITA courses. I am currently an Arabic instructor under the LCTL program. As for my research as a student, my MA thesis centered around the role of investment in language learning among Egyptian Twitter users. My research currently focuses on cross‐cultural differences in mental representations of time among bilinguals of English and Arabic.

Why should someone study Linguistics/TESL at Illinois?
Illinois provides a professional working and learning environment, where faculty members, staff, and students are eager to assist others. The linguistics departments holds regular seminars, talks, and workshops providing tools and opportunities to be inspired by others' research and perceive linguistics and research in a linguistically rich environment.
Posted: 2/17/2021
Contact: maimm2 AT illinois DOT edu