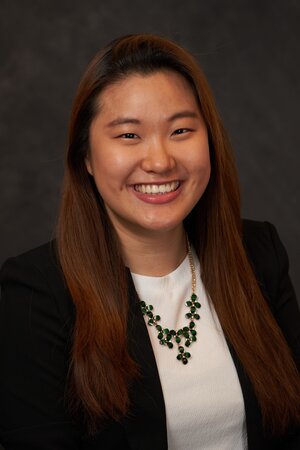 What degree are you working on?
Working on a PhD in Linguistics since August 2022.
What are your research interests and/or career goals?
I'm interested in psycholinguistics and heritage language acquisition.
What are you working on right now? 
During my MA in Linguistics at Syracuse University, I designed a curriculum for the fourth-level Korean course. Specifically, I taught a mixture of L2 and HL learners class using Korean folktales as sole materials. I'm currently working on investigating students' feelings toward using Korean folktales as class materials instead of regular textbooks. I'm also working on the factors that seem to affect students' L2 performance such as motivation, outside of the classroom input, and metalinguistic awareness. This work has been presented at three conferences in 2023. 

The results of this current study inspired me to take a further step. For my future research projects at UIUC, I plan to explore Korean HL learners' processing of case particles and word orders using eye-trackers.
Why should someone study Linguistics/TESL at Illinois?
The UIUC Linguistics department highly encourages collaborative work. Students are trained to be well-rounded linguists by collaborating with faculty members from other departments. In addition, the linguistics department well prepares students' career paths through high-quality classes, various funding opportunities, workshops, annual conferences, and networking opportunities with alumni.
Posted: 2/27/2023