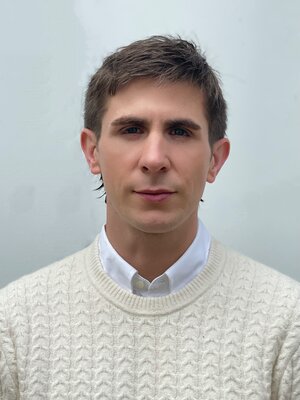 What degree are you working on? How long have you been studying in this program?
I have been working on a PhD in Linguistics since 2019
What are your research interests and/or career goals?
I am interested in field work methodologies as well as syntax and its interfaces (phonology and semantics). Because I work with multiple languages from varying language families, I consider myself a linguistic typologist. Ultimately, I would like to continue doing research as a professor or post-doc.
What are you working on right now? 
Right now, I am working on my thesis proposal. It is, in some ways, a culmination of several smaller projects I have been working on throughout the past 4 years. It is an exploration of the nominal and clausal domains of Dholuo, a Nilo-Saharan language, in comparison to Kazakh (Turkic), Kannada (Dravidian), Swahili (Bantu), and Hindi (Indo-Aryan).
Why should someone study Linguistics/TESL at Illinois?
We have an incredibly diverse department. I have taken many classes that are both associated with my research and outside of my direct research interests. In my opinion, this has made me a more well-rounded linguist, and strengthened my research skills in many ways.
Contact: dees3 AT illinois DOT edu
Posted: 3/9/2023