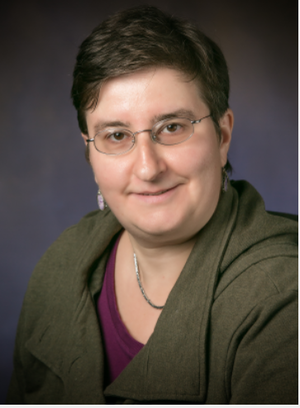 What is your title/position? How long have you worked in your position?
Working as Director of Graduate Studies since 2013; faculty in Linguistics since 2007, full professor since 2019.

What is your area of focus?
My research areas are formal, generative second language acquisition and experimental semantics. In both areas, I focus primarily on the nominal domain. In terms of classes, I regularly teach psycholinguistics, language acquisition, research methodology and design, and pedagogical grammar.

What are you working on right now?
One of my current projects is on the acquisition of Russian word order by second language learners and heritage speakers of Russian. This work was recently presented at the Boston University Conference on Language Development. It's a collaborative project that involves two current Linguistics students (Maria Goldshtein and Sofya Styrina) as well as an alumna of our department (Tatiana Luchkina).
Last year, in my capacity as DGS, I led a committee to do major revisions to the Linguistics graduate curriculum. These revisions have been successfully implemented starting in Fall 2019.
Contact: tionin at illinois dot edu
Posted: 11/25/2019