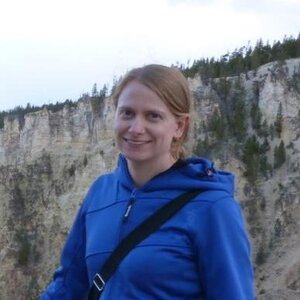 What degree did you receive from Illinois and when?
Graduating with a PhD in Linguistics in December.

What have you been doing since you graduated? What is your current title/position? How long have you worked there?
Currently working as a Senior Research Analyst as the Idaho Division of Career and Technical Education. This is my first position since finishing graduate school and I've only been here about 7 weeks so far.

What are you working on right now?
I'm mainly working on understanding what we do here as there's a lot to learn! I'm helping a bit on our annual report that goes to the legislature and also with Perkins reporting which affects our funding at a federal level.

How has your degree from Illinois helped you in your career?
I've picked up several tools that help me. These include both technical tools, but also the ability to work with data, by looking for errors and making processes more organized and efficient.
Contact: slandblom23 AT gmail DOT com
Posted: 11/09/2020