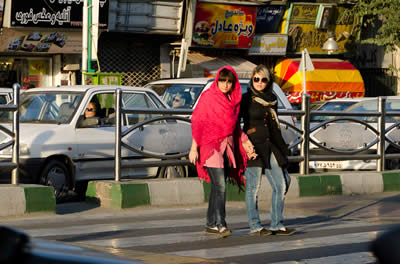 Modern Persian (or Farsi) is the major language of Iran and a prominent language in Afghanistan and Tajikistan. It has official-language status in all three countries. There are nearly 130 million speakers of Persian worldwide. With a high degree of continuity from the rich culture of Great Persia, Modern Persian persists as a sweet language of love, poetry, and literature that spans over two and a half millennia. In addition to being the primary language of Zoroastrianism and Baha'ism, it is considered by some Shi'ites to be the second language of Islam.
The Persian language is gaining popularity in the United States because of the need to develop new channels of communication and dialogue between the United States and Iran as well as because of the growing Iranian diasporic community within the United States since the Iranian Revolution. Hence, knowledge of Persian not only benefits one's understanding of Persian history, art, culture, and its unique literature, but of the present political and socio-economic realities of Iran.
Our Persian program at SILMW is based on the latest communicative and task-based language teaching methodology in three levels for beginners to advanced learners. For more information visit the Persian.
Persian course offerings in Summer 2024 include
PERS 201: Elementary Persian I

PERS 202: Elementary Persian II

PERS 453: Advanced Persian I

PERS 454: Advanced Persian II