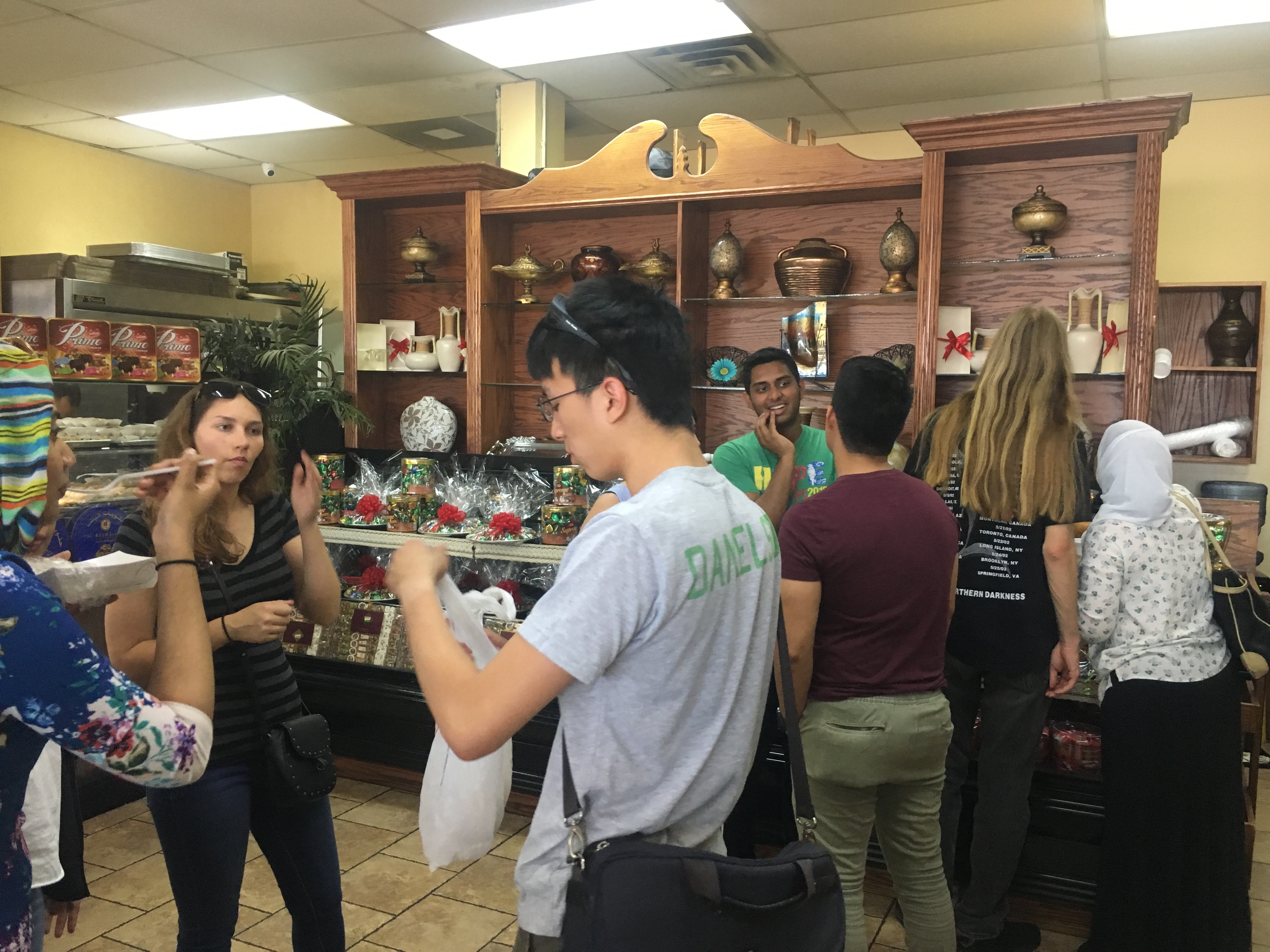 SILMW-Chicago field trip
All students are required to attend the minimum of 5 (five) of the co-curricular activities per SILMW course (i.e., per 4-week period). Attending each activity will contribute 1% to your cumulative course grade. You may earn up to 5% extra-credit for any SILMW course by attending up to 5 (five) additional co-curricular activities. We strongly encourage our students to attend all co-curricular events listed in the SILMW calendar to receive additional target language input and practice and learn about the culture and history of the peoples who speak the language.
Generally, the weekly activities are organized as follows:
Mondays: cultural presentations

Tuesdays: conversation tables

Wednesdays: movie screenings

Thursdays: cooking classes

Fridays: miscellaneous workshops, field trips, picnics, or other activities.
Conversation tables are listed individually for each language in the second table.
Below is the calendar for SILMW 2019. Generally, the calendar for the SILMW 2019 program is tentative although we don't expect any major changes to the advertised schedule. 
Some of these activities count as co-curricular activities that contribute to grade and extra credit. These activities have been marked as "1 Point". Other activities do not contribute to the course grade, but are mandatory. Lastly, we have social activities that we hope you will attend for cultural experience, good food and getting to know the others involved in the program. These social activities are neither mandatory nor do they contribute to your course grade, but you are strongly encouraged to attend and hope they will be very enjoyable! For your convenience, the SILMW activities are displayed below.
| | | | | |
| --- | --- | --- | --- | --- |
| | | | | |
| | | | | |
| | | | | |
| | | | La Casa Cultural Latina. 1203 W. Nevada St. Urbana, IL. 61801.  | |
| | | | | |
| | | | | |
| | | | | |
| | | | Asian American Cultural Center. 1210 W Nevada St, Urbana  | |
| | | | | |
| | | | | |
| | | | | |
| | | | | |
| | | | | |
| | | | | |
| | | | | |
| | | | | |
| | | | | |
| | | | | |
| | | | | |
| | | | | |
| | | | | |
| | | | | |
| | | | | |
| | | | | |
| | | | | |
| | | | | |
| | | | | |
| | | | | |
| | | | | |
| | | | | |
| | | | | |
| | | | | |
| | | | | |
Conversation table schedule
All conversation tables are on Tuesday
| | | | |
| --- | --- | --- | --- |
| Language | Time | Place | Points |
| Persian | TBA | TBA | 1 |
| Arabic | 2:00 - 3:00 | Latina/Latino Conference room #133 (1207 w. Oregon) | 1 |
| Turkish | TBA | TBA | 1 |
| Swahili - Elementary | TBA | TBA | 1 |
| Swahili - Intermediate | TBA | TBA | 1 |