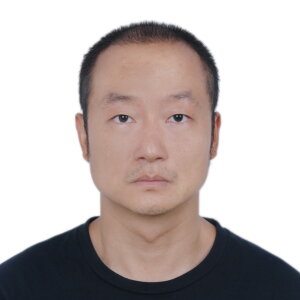 Contact Information
4023 FLB
707 S Mathews Ave
M/C 168
Urbana, IL 61801
Office Hours
Thursday: 15:30-16:30 for LING 446; Friday 13:00-14:00 for LING 506
Research Interests
Speech intelligibility enhancement
Perceptually-motivated signal processing
Computational modelling of speech perception in noise
Speech perception and production in non-ideal listening conditions
Blind source separation
Robust automatic speech recognition
Research Description
My current research focuses on speech technologies such as speech intelligibility enhancement in adverse listening conditions, computational modelling of speech perception in noise and perceptually-motivated context-sensitive speech modification algorithms. My research interests also include speech perception and production in noise, psychoacoustics, source separation, and robust automatic speech recognition.
Education
Ph.D., Applied Linguistics (Computational Speech and Hearing), Universidad del País Vasco, Spain, 2014
MSc, Software Systems and Internet Technology with Distinction, University of Sheffield, UK, 2008
MSc, Environmental Chemistry, Sichuan University, China, 2007
BSc, Environmental Engineering, Chengdu University of Technology, China, 2004
Courses Taught
LING 402 - Tools and Techniques for Speech and Language Processing
LING 446 - Fundamentals for Speech Signal Processing and Analysis
LING 490 - Special topic: Fundamentals of Digital Signal Processing
LING 506 - Special topic: Introductory Machine Learning
LING 520 - Acoustic Phonetics
Additional Campus Affiliations
Assistant Professor, Beckman Institute for Advanced Science and Technology
Recent Publications
Tang, Y. (2022). The role of glimpses with different energy in speech-in-noise recognition. Journal of the Acoustical Society of America, 2(2). https://doi.org/10.1121/10.0009438
Le, G., Shih, C., & Tang, Y. (2021). Distortion in Tone Production due to the Lombard Effect. Paper presented at 1st International Conference on Tone and Intonation (TAI) 2021, Sonderborg, Denmark.
Le, G., Shih, C., & Tang, Y. (2021). Do we change the tone quality spontaneously when speaking in non-ideal conditions?. Abstract from 26th Mid-Continental Phonetics and Phonology Conference, Chicago, Illinois, United States.
Tang, Y. (2021). Glimpse-based estimation of speech intelligibility from speech-in-noise using artificial neural networks. Computer Speech and Language, 69, [101220]. https://doi.org/10.1016/j.csl.2021.101220
Tang, Y., Cox, T. J., Fazenda, B. M., Liu, Q., & Wang, W. (2019). Background Adaptation for Improved Listening Experience in Broadcasting. In 2019 IEEE International Conference on Acoustics, Speech, and Signal Processing, ICASSP 2019 - Proceedings (pp. 8008-8012). [8682687] (ICASSP, IEEE International Conference on Acoustics, Speech and Signal Processing - Proceedings; Vol. 2019-May). Institute of Electrical and Electronics Engineers Inc.. https://doi.org/10.1109/ICASSP.2019.8682687