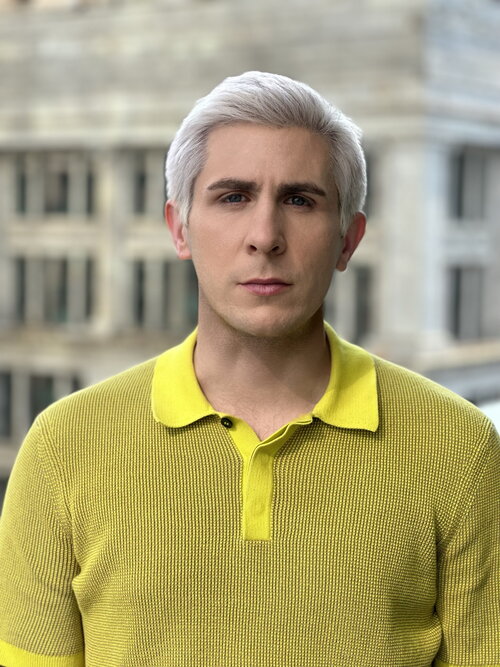 Contact Information
110 Coble Hall
801 S. Wright St.
801 S Wright
M/C 322
Champaign, IL 61820
GRAD TEACHING ASST
PhD Student
Research Interests
Syntax
Semantics
Morphology
Phonology
Field Research/Language Documentation
Research Description
Josh's research interests include syntax and its interface with semantics and phonology as well as field work and language documentation. More specifically, he is interested in cross-linguistic variation and universals in the nominal and clausal domains. He is also interested in morphophonology (allomorphy, vowel harmony, among other topics), and works within a distributed morphology framework. 
He works on a wide range of language families including Nilo-Saharan (Dholuo), Turkic (Kazakh), Slavic (Polish), Dravidian (Kannada), and Bantu (Swahili). 
Outside of the more formal aspects of linguistics, Josh has research interests in the sociolinguistics of post-colonial language policies in Africa. 
Learn more about Josh's research and involvement within the greater linguistics community by reading his member spotlight on the Linguistic Society of America's website. 
Education
M.A. in Linguistics, University of Illinois at Urbana-Champaign
M.A. in Linguistics and TESOL, Southern Illinois University Carbondale
B.A. in Psychology and Biology, Greenville University
Courses Taught
LING 304: Elements of Morphology
LING 301: Elements of Syntax
LING 307: Elements of Semantics and Pragmatics
LING 501: Syntax I
ESL 112: Intro to Academic Writing I
ESL 506: Oral Communication for ITAs
ESL 510: English Pronunciation and Oral Fluency
ESL 511: Written and Oral Communication
ESL 512: Introduction to Academic Writing 
ESL 515: Advanced Introduction to Academic Writing