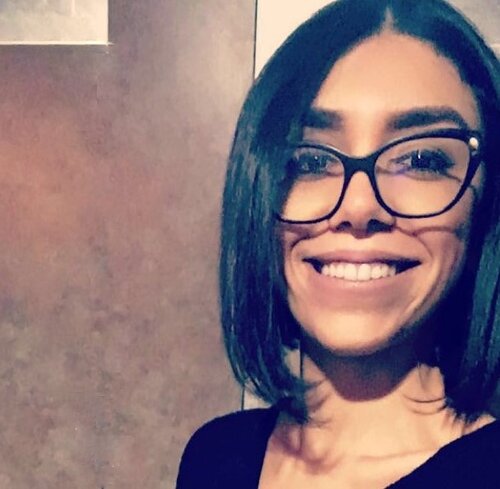 Contact Information
4103 Foreign Languages Building
University of Illinois at Urbana-Champaign
Dept. of Linguistics, MC-168
707 South Mathews Avenue
Urbana, IL 61801
USA
Linguistics Instructor
Arabic Instructor
Doctoral Student
Biography
I am a doctoral student at the University of Illinois at Urbana Champaign. I focus on the discursive construction of bi/multilingual identities using primarily scalar and chronotopic approaches to discourse analysis. I am also interested in multilingualism and the role of Arabic(s) in contemporary globalization. My dissertation focuses on sociolinguistic phenomena in Bahraini youth and the multitude of anxieties that shape their discourses regarding their varied bilingual capacities and behaviors as well as the role social class plays in access to and sentiments towards English in such a bilingual, globalized context.
Research Interests
Sociolinguistics
Discourse Analysis 
Multilingualism, Globalization and Global Englishes
Arabic(s) and Code-Switching
Education
PhD Linguistics, University of Illinois at Urbana-Champaign, 2022
Diploma in Translation (English-Arabic DipTrans), Chartered Institute of Linguists, 2016
BA English, University of Bahrain, 2016
Grants
University of Illinois Linguistics Summer Fellowship, 2021
Fulbright Graduate Scholarship, 2017
Awards and Honors
Chin W. Kim Research Award in Linguistics, 2021
Henry R. Kahane Award for Outstanding TA in non-Western Languages, 2019
List of Teachers Ranked as Excellent by Their Students, Fall 2017, Spring 2018, Fall 2018*, Spring 2019*, Summer 2019, Fall 2019, Summer 2020*, Fall 2020, Summer 2021* (*=outstanding rating)
Courses Taught
Linguistics: LING 222 Language in Globalization
LING 250 American Voices: Linguistic Diversity in the US
Arabic: ARAB 201 Elementary Standard Arabic I
ARAB 202 Elementary Standard Arabic II
ARAB 403 Intermediate Standard Arabic I
ARAB 404 Intermediate Standard Arabic II
 ARAB 407 Topics in Standard Arabic Language & Literature I
ARAB 408 Topics in Standard Arabic Language & Literature II
ARAB 409 Advanced Topics in Standard Arabic Language & Literature I
 ARAB 412 Business Arabic
 ARAB 490 Readings in Advanced Arabic
Additional Campus Affiliations
Language and Society Discussion Group
Sociolinguistics Symposium 
Illinois Language and Linguistics Society
Graduate Employees' Organization
Recent Publications
Al-Alawi, W. (forthcoming). English at the center of the periphery: 'Chicken nuggets', chronotopes and scaling English in Bahraini youth. Language in Society.