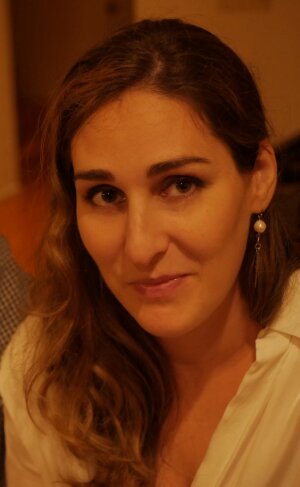 Biography
Anna has a BA in English Language and Literature from the Aristotle University of Thessaloniki and an MSc in TESOL from the University of Edinburgh, U.K. She has worked as as ESL teacher in Greece, Hong Kong and Singapore. She has also taught a number of undergraduate courses at UIUC: Modern Greek, Introduction to Language Science, Language in Globalization, Language, Mind and Brain. 
She is currently working towards her PhD. When she is not in the lab, she is traveling the world and seeking culinary adventures. 
Research Description
Anna's interests lie in Second Language Acquisition. She uses eye tracking to study second language processing and language comprehension in real time. She is especially interested in the relationship between (multimodal) real-time processing and subsequent learning.