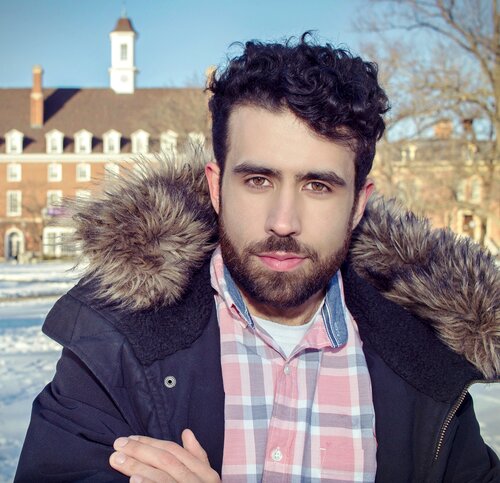 Office Hours
Spring 2023: Tuesdays, 3-4 pm
Biography
I was originally born in Minas Gerais, Brazil and completed my undergraduate in Linguistics/Letters at the Federal University of Minas Gerais. There, I was awarded two undergraduate scholarships from the National Council for Scientific and Technological Development of Brazil. In 2012, I have received a MEXT Scholarship from the Japanese government to pursue graduate studies in Japan. I completed my MA in Linguistics at the University of Tokyo in 2015. There, I worked as a teaching assistant for English and Natural Language Processing courses. 
I joined UIUC in the Fall of 2015, and I am currently working on my PhD dissertation. To complete my dissertation, I have received a Japanese Studies Fellowship from the Japan Foundation and will be affiliated with the Department of Electrical Engineering and Information Systems of the University of Tokyo during the 2021-2022 academic year. In UIUC, I have worked as a teaching assistant for Japanese, Portuguese, and Linguistics courses. I have served as co-president of the Linguistics Students Organization (LSO) and I am also an avid language learner. My native language is Portuguese and besides having native-like proficiency in English and Japanese, I know some German, Spanish and Korean. 
Besides doing research, teaching, and learning new languages, I like cycling, K-dramas, mangas, anime, and Final Fantasy. 
Research Interests
Phonetics/Phonology, Computational Linguistics, Second Language Acquisition  
Research Description
The nature of my research is interdisciplinary, and my interests lie within the acquisition of speech sounds by non-native speakers (L2 learners), sound variation and change, and machine learning. The overarching focus of my research is the mental representation of speech sounds by native speakers and L2 leaners, topics which I explore with experimental and machine learning modeling. Most of my recent research is concerned with Japanese, and I have also worked with Brazilian Portuguese (BP) and English. 
Education
2018 - M.A. in Linguistics, University of Illinois at Urbana-Champaign. 
2015 - M.A. in Linguistics, University of Tokyo.
2012 - B.A. in Letters (Linguistics), Federal University of Minas Gerais
Grants
2021-2022: Japanese Studies Fellowship, Japan Foundation.
2012-2015: MEXT scholarship, Japanese government.
Awards and Honors
2017 - Student Leadership Award, Department of Linguistics, University of Illinois Urbana-Champaign.
2017 - Best Japanese Language Teaching Assistant, Department of East Asian Languages and Cultures, University of Illinois at Urbana-Champaign.
Courses Taught
Portuguese 401: Intensive Intermediate Portuguese  
Japanese 201: Elementary Japanese I
Japanese 202: Elementary Japanese II
Linguistics 400: Intro to Linguistic Structure 
Spanish 142: Spanish in the Professions 
Linguistics 302: Elements of Phonology 
Highlighted Publications
Fonseca, Marco. Cantoni, Maria. Cristófaro-Silva, Thaïs (2015). Acoustic and articulatory correlates of Japanese devoiced vowels. In: Proceedings of the 18th International Confererence on Phonetic Sciences, Glasgow, Scotland.
Cristófaro-Silva, Thaïs. Fonseca, Marco. Cantoni, Maria. (2013). Conflict in patterns of lexical diffusion in diphthong reduction in Brazilian Portuguese. In: The Phonological Society of Japan (org.). Phonological Studies, 16, 3-10. Tokyo: Kaitakusha.
Cristófaro-Silva, Thaïs. Fonseca, Marco. Cantoni, Maria. (2013). A redução do ditongo [ãw] postônico na morfologia verbaldo português brasileiro: uma abordagem baseada no uso (Unstressed [ãw] diphthong reduction in the verbal morphology of Brazilian Portuguese:a usage-based approach). Letras de Hoje, Porto Alegre, v. 47, n. 3, p. 283-292